Today, ENTSO-E is proud to announce that an Observer Membership Agreement has been signed between ENTSO-E and Ukrenergo, marking the beginning of a new chapter in the important relationship between Ukrenergo and all the European electricity TSO members of ENTSO-E.
The European TSOs have formed within ENTSO-E, a community united by a shared responsibility of keeping the lights on in Europe. This agreement with Ukrenergo is a significant step showing the commitment of the European TSOs to strengthening and developing technical cooperation in the security of Europe's interconnected power system.
At the signing of the Observer Membership Agreement, the ENTSO-E President Mr Hervé Laffaye remarked: "On behalf of all ENTSO-E Members, I would like to warmly welcome Ukrenergo into the European family of electricity TSOs. After a successful emergency synchronisation of our grids on 16 March 2022, this Agreement reinforces our strong solidarity with Ukrenergo which continues to operate and maintain Ukraine's transmission power system stability in the most difficult of circumstances. We look forward to opening a new and important chapter in the history of our Association with Ukrenergo as Observer Member."
Ukrenergo's CEO, Mr Volodymyr Kudrytskyi, stated: "We are very proud to become Observer Member of ENTSO-E. This is another important sign of the strong support we receive from our European TSO colleagues. As an Observer Member, we will work on establishing long-lasting and mutually beneficial cooperation with ENTSO-E. I would like to thank all ENTSO-E TSO Members for their great support and warm welcome".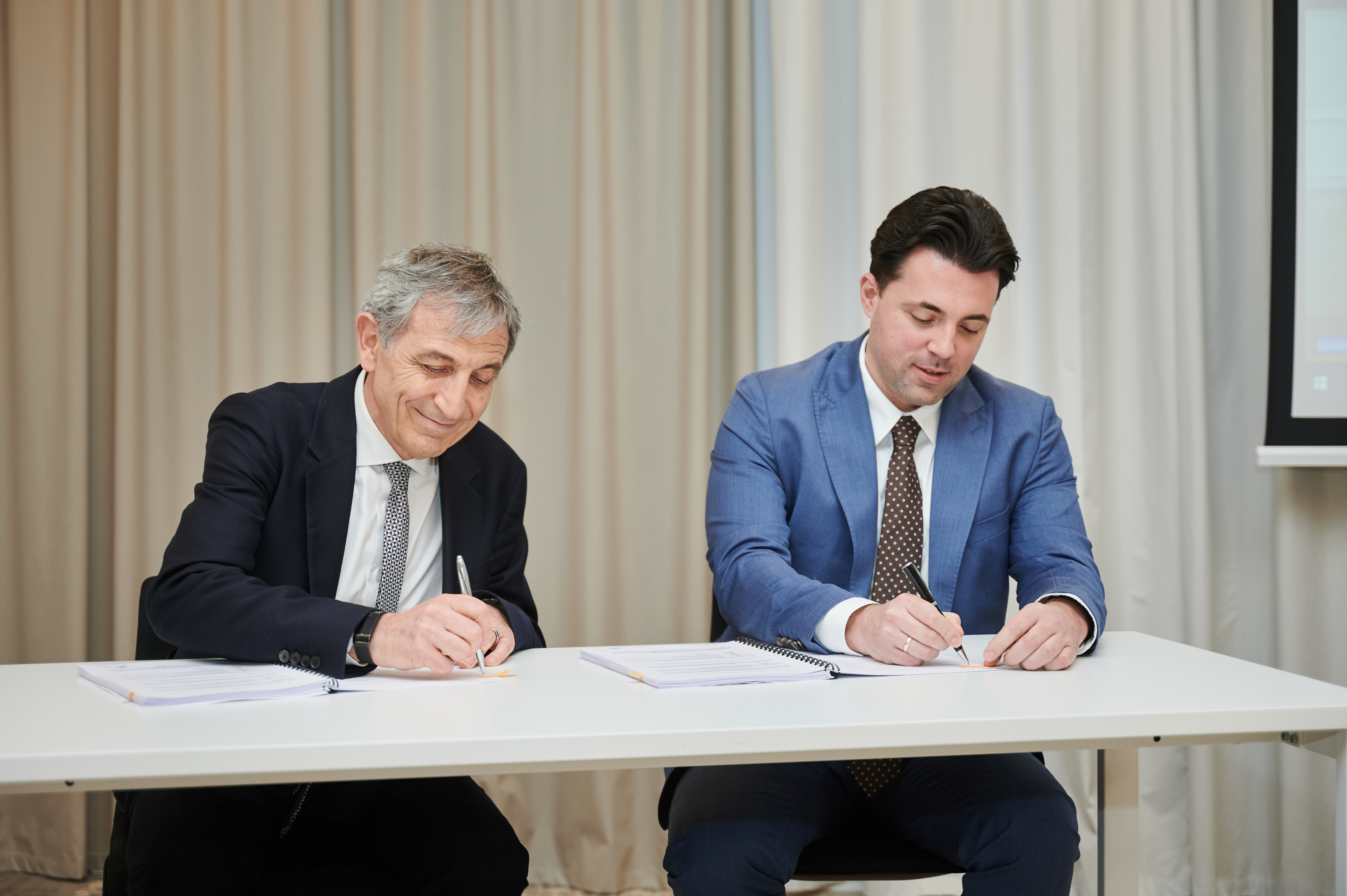 At the signature event held in Warsaw, Mr Laffaye and Mr Kudrytskyi welcomed the participation and support of many distinguished speakers, including the European Commissioner for Energy, Ms Kadri Simson, the Ukraine Minister for Energy, Mr German Galushenko, and H.E. Ambassador Extraordinary and Plenipotentiary of the Republic of Moldova in the Republic of Poland, Mr Igor Bodiu. They were also joined by the ENTSO-E Vice-President, Mr Zbyněk Boldiš, the ENTSO-E Board Chair, Mr Joachim Vanzetta, and ENTSO-E Secretary-General, Ms Sonya Twohig.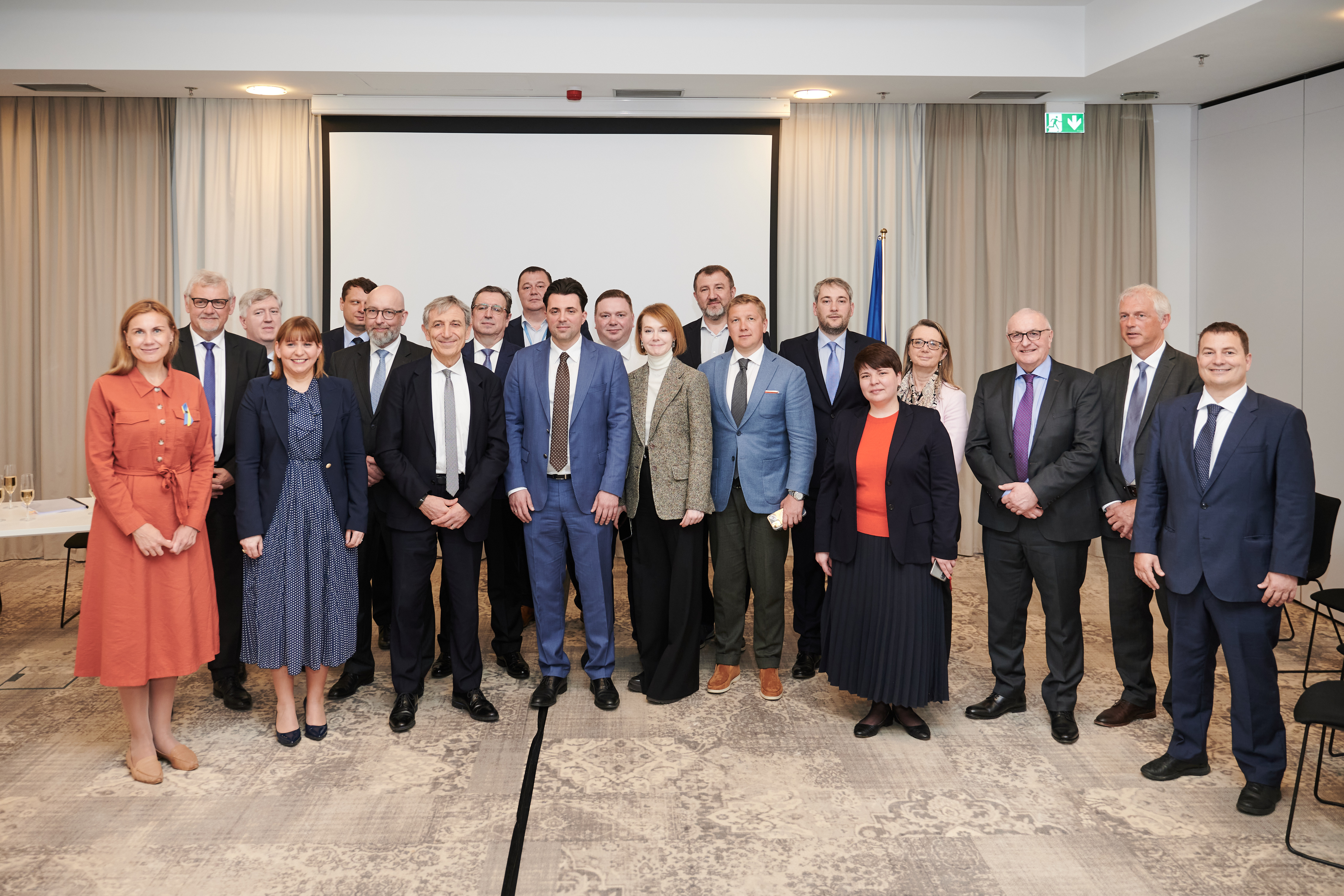 ---
Notes
About ENTSO-E
ENTSO-E, the European Network of Transmission System Operators for Electricity, is the association for the cooperation of the European transmission system operators (TSOs). The 39 member TSOs, representing 35 countries, are responsible for the secure and coordinated operation of Europe's electricity system, the largest interconnected electrical grid in the world. In addition to its core, historical role in technical cooperation, ENTSO-E is also the common voice of TSOs.
About Ukrenergo
National Power Company Ukrenergo is a private joint-stock company with 100% state-owned shares, managed by the Ministry of Energy of Ukraine. Ukrenergo is certified in accordance with the ISO model and in compliance with the EU's Third Energy Package as a transmission system operator of Ukraine with the functions of operational and technological control of the Integrated Power System of Ukraine (IPS), the transmission of electricity via trunk power grids from generation to distribution networks, as well as commercial metering administrator and settlement administrator in the electricity market of Ukraine.
About the Observer Membership Agreement
The status of Observer Member will allow Ukrenergo to:
join a fully-fledged and experienced international Association with unique expertise in core association activities including policy and legal matters developed over a long period
avail of information, knowledge, services and best practices from an extensive network of experts from the European TSO community.
Press contact
All media enquiries on the Observer Membership Agreement can be referred to media@entsoe.eu.